Home
» About Transcription Hub
About Transcription Hub
About Transcription Hub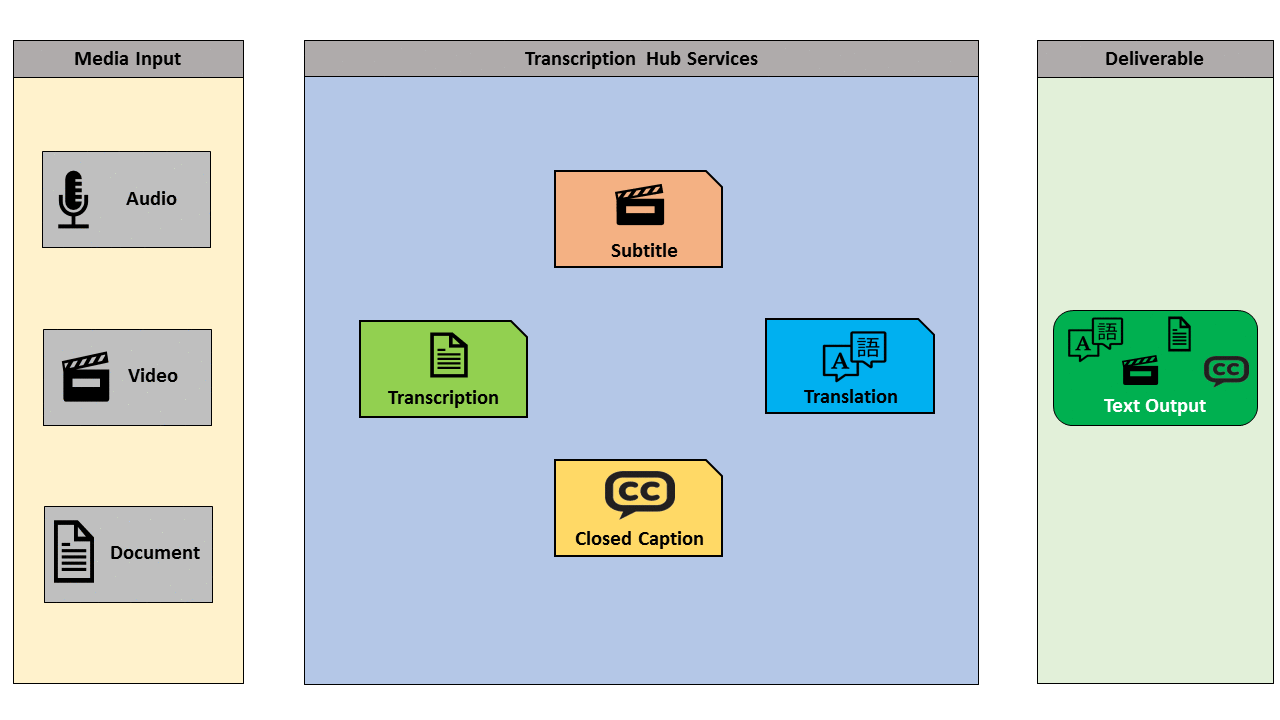 Transcription HUB is a new-age transcription services company dedicated to providing cost-effective, accurate and secure audio/video transcription and translation services. We leverage advanced technology and intelligent manpower to deliver value to our clients across the globe.
Transcription HUB is part of e24 Technologies, LLC, a semi-automation services company powered by intelligent human resources and cutting-edge technologies. We optimally leverage these resources to transcribe and/or translate your important documents with speed and accuracy.
Our Transcription services cover several areas including audio/video general transcription, legal transcription, medical transcription, educational transcription, insurance/adjusters' transcription among others.
Our Translation services are also used by businesses around the world. We can seamlessly convert a wide range of documents in more than 35+ international languages. We also provide multilingual video Subtitling service, which allow producers and editors to add foreign language subtitles to their videos.
Our Closed Captioning services are designed to help viewers to understand foreign languages. Closed captioning or subtitling is indispensable for viewers who are deaf or hard of hearing. We transcribe spoken words and synchronize the captions with sound effects and other non-speech elements of the video.